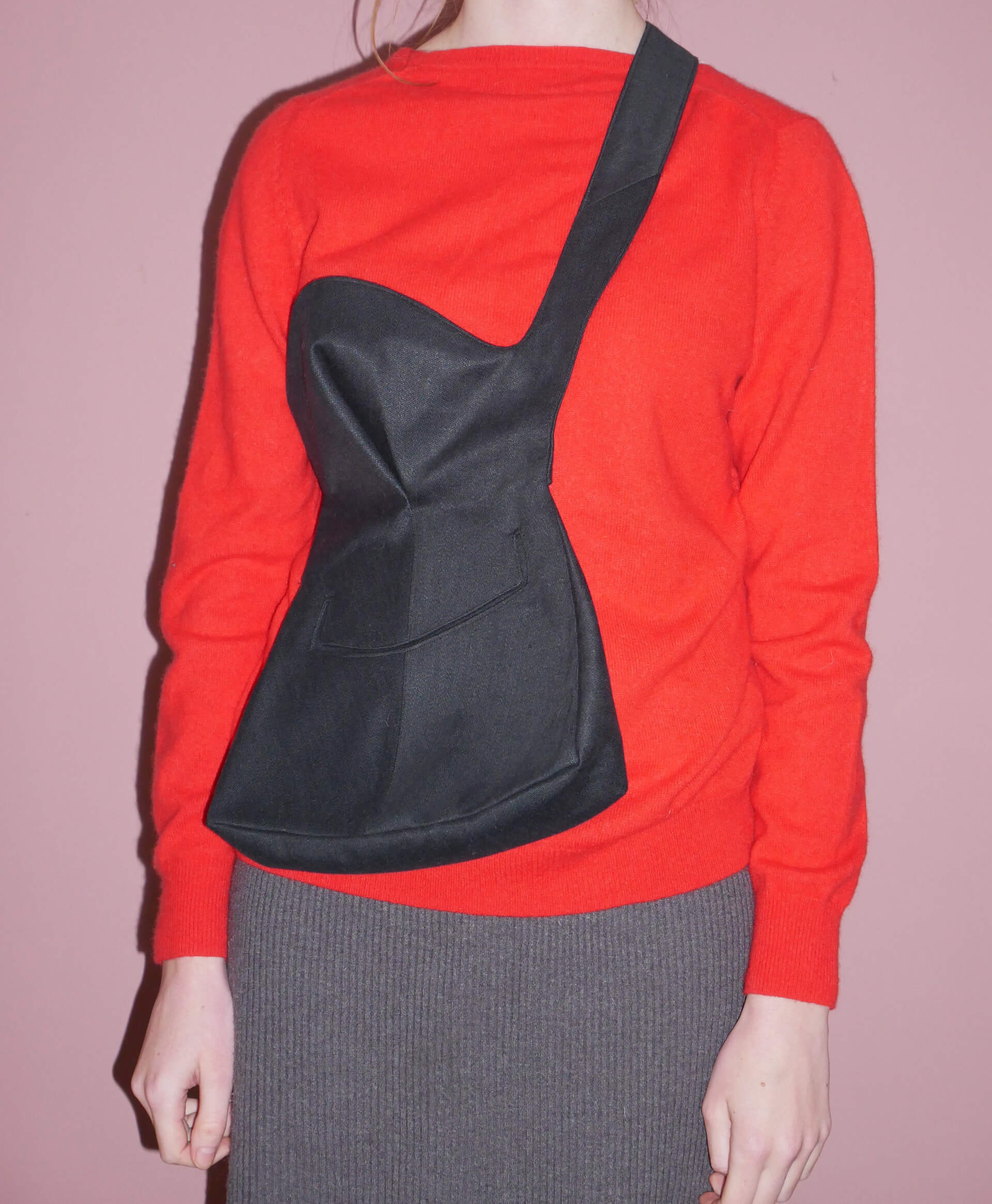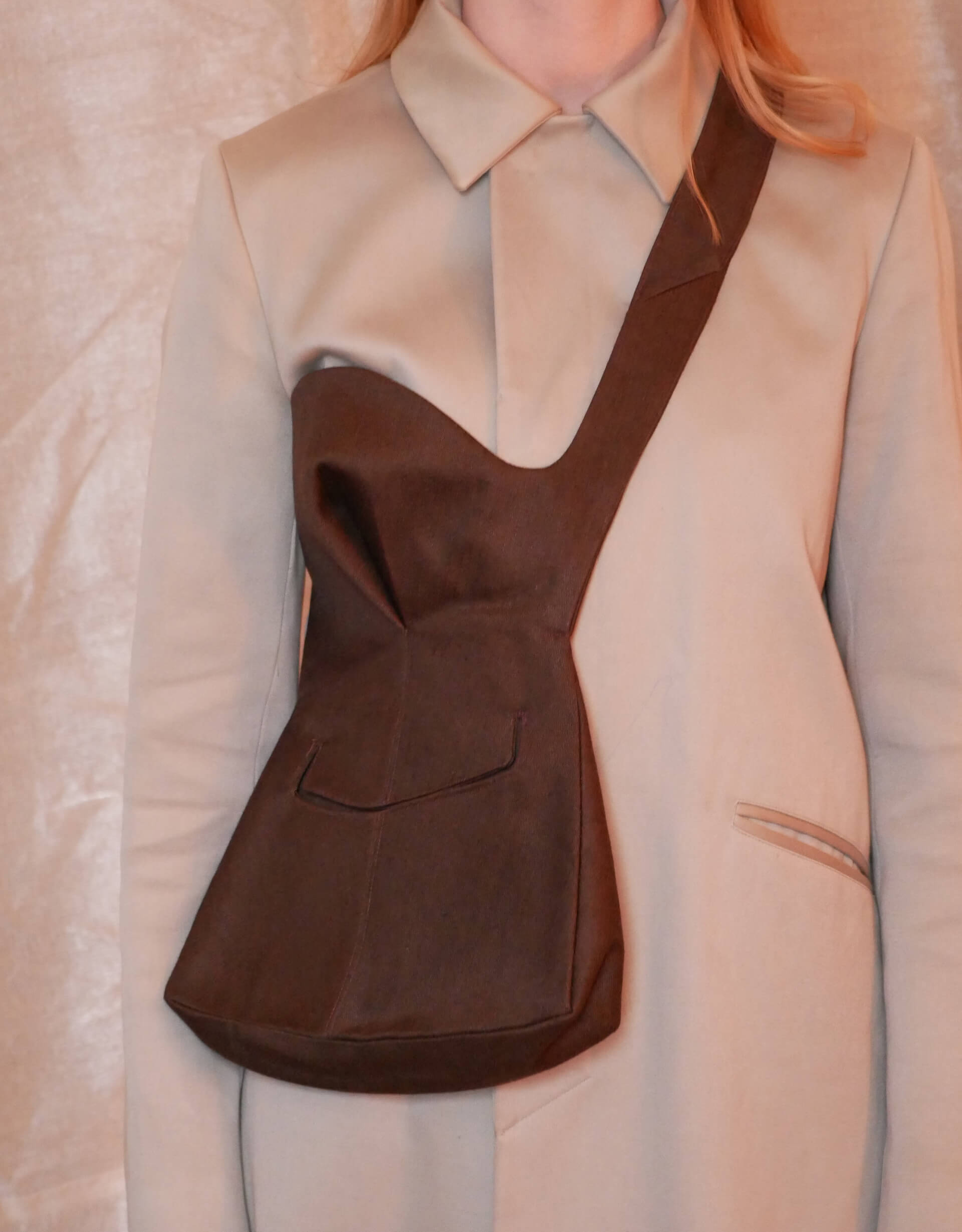 BOOB BAG
Black LIN009BLKBBG
Clove LIN016BRNBBG




DESCRIPTION

This bag is a specialist, sculptural piece designed to sit over the shoulder and follow the contours of the body. Inside the large pocket bag, there is a discreet zip pocket for smaller valuables. The strap is adjusted with a coconut shell slide.
DIMENSIONS | SIZE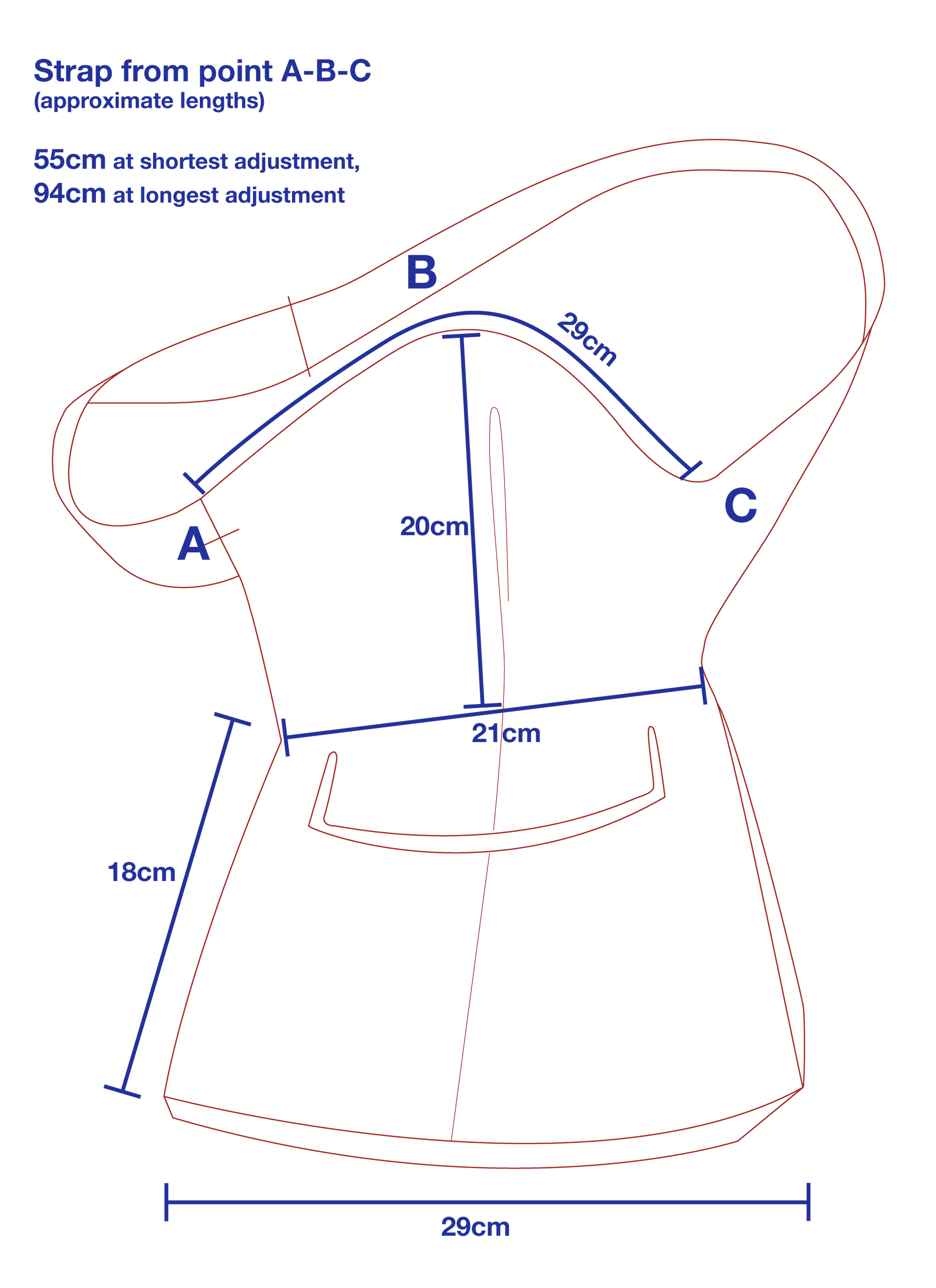 Please note: due to Covid restrictions this bag has only been tested on UK sizes 10 and 14 (womenswear), please use the diagram above to help you.
---
DETAILS
Colour
Midnight Black or Clove Brown
Composition

61% Linen 39% Cotton
Scottish Linen produced in Kirkcaldy, Fife
Coconut Shell slide
Postage & Packaging
All items are packaged using recycled materials. All cotton labels are produced from post-production waste. This item includes a label which outlines the story of each design, from the initial inspiration to material content, care instructions and ways to wear.
Care
Hand Wash stains with warm water
Iron straps after time to maintain shape
NO MACHINE WASHING OR TUMBLE DRYING

---
AVAILABILITY

Ready to ship.
Also available made to order.
DELIVERY

Delivery calculated at checkout.
Please see our terms for information on orders and delivery.
︎︎︎
---
All items are handmade by Morag in her studio in Scotland. Morag uses fabrics produced locally with low environmental impact, offcuts, post-production waste or other obsolescences.

Product enquiries ︎ moragjseaton@gmail.com