Mirror Mirror
cotton, coconut shell, ceramic
A series of questions, presented by three objects. A bag (archive), a glove (gesture) and a cup (tool).

Stills from 'Mirror Mirror' (October 2022), a group installation at the Royal College of Art, archiving clothing stories, desires and speculations.


certified cotton, italian buttons, snaps
Details of a modular shirt, designed and produced for the UKRI Interdisciplinary Textiles Circularity Centre (TCC) at the Royal College of Art and exhibited at 'The Regenerative Hub', the Lab E20 (founded by
Raeburn
Design). This confifurable shirt has been constructed from multiple modular pieces that can be built by the wearer. This shirt now sits within a body of research and sustainable works exploring new experience design for citizen participation in a circular economy.
https://textilescircularity.rca.ac.uk/
scottish linen, cotton offcuts, reject leather, paper
Pockets are components of clothes, fashion and the everyday that have the power to reveal the intimate habits, characters and stories of people and beyond. The things we hold in them and the actions we make while using them can help put us in touch with our identity, history and even our own sense of mortality.

This project seeks to reveal everyday realities and speculative fictions, using pockets as a tool to imagine new worlds and to navigate difficult places in our current one. This is an interactive project that asks you to participate, reflect, imagine and create alternative pocket futures.
scottish linen, studio offcuts, painted cotton binding, paper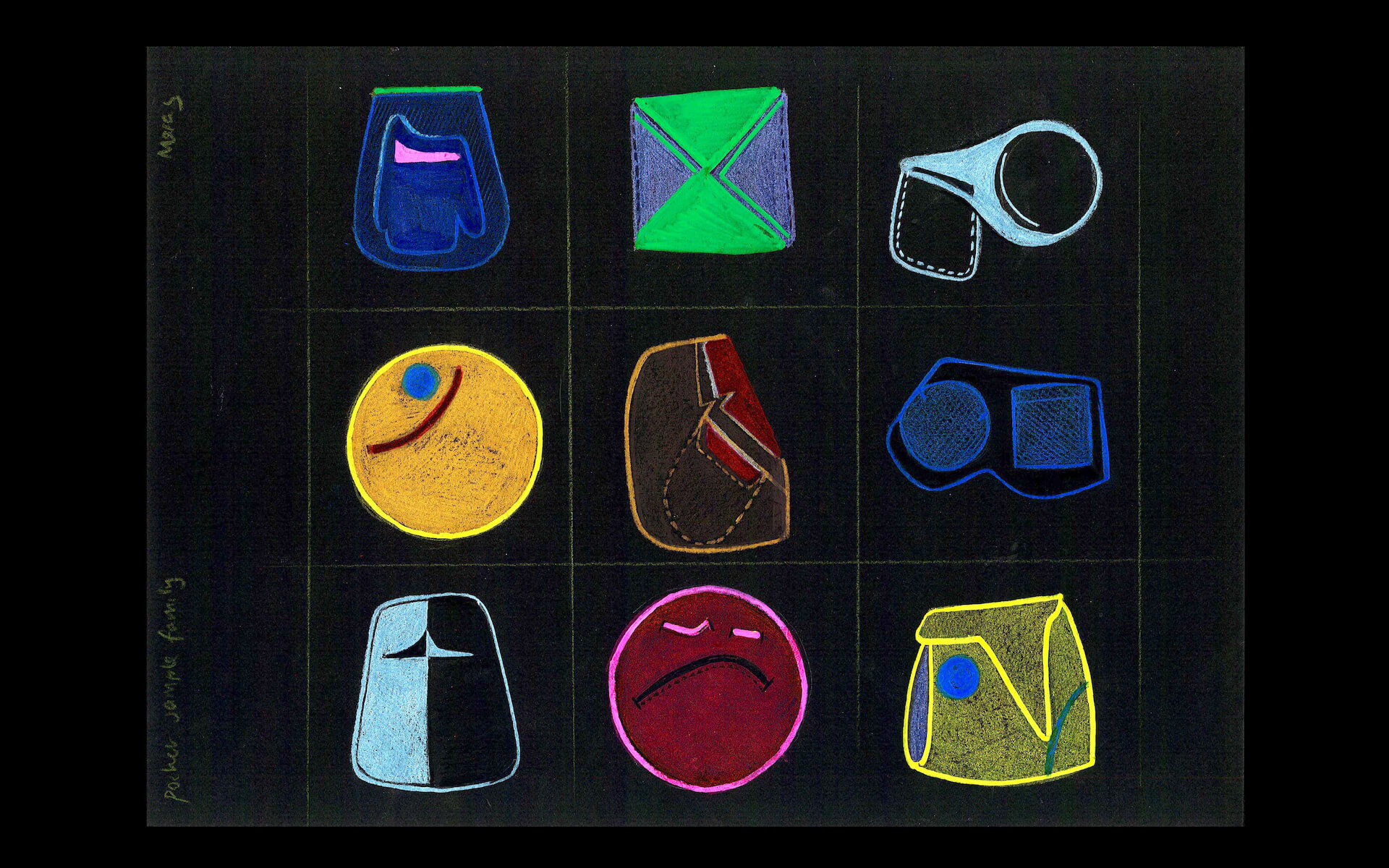 paper, colouring in pencil
If you could find anything in your pocket, what would you want to find?