scottish linen, cotton offcuts, reject leather, paper
Pockets are components of clothes, fashion and the everyday that have the power to reveal the intimate habits, characters and stories of people and beyond. The things we hold in them and the actions we make while using them can help put us in touch with our identity, history and even our own sense of mortality.

This project seeks to reveal everyday realities and speculative fictions, using pockets as a tool to imagine new worlds and to navigate difficult places in our current one. This is an interactive project that asks you to participate, reflect, imagine and create alternative pocket futures.
scottish linen, studio offcuts, painted cotton binding, paper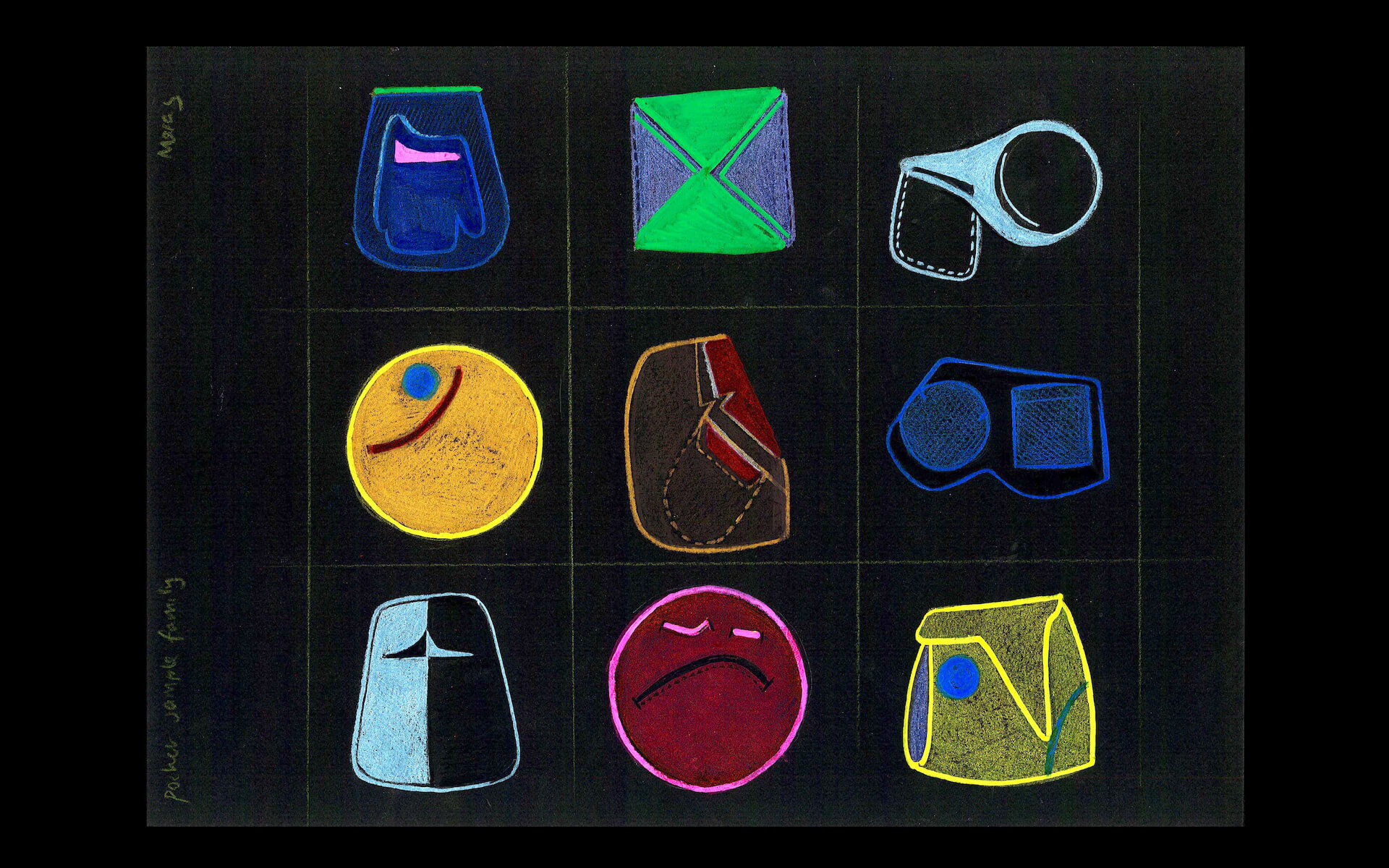 paper, colouring in pencil
If you could find anything in your pocket, what would you want to find?
vintage Mazzuchelli acetate and acrylic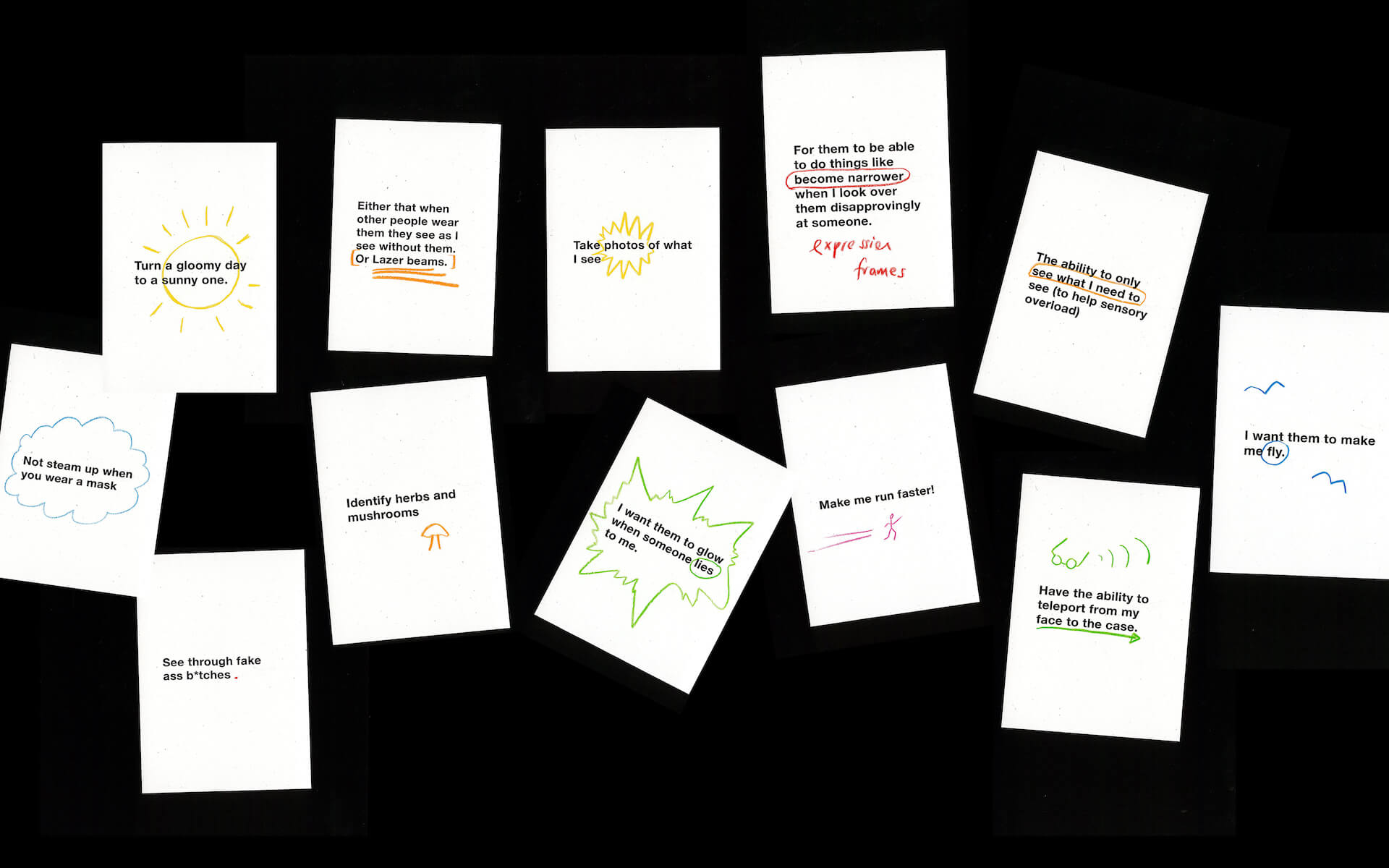 If you could give your glasses magic powers what would they do?

"Have the ability to teleport from my face to the case."
"Be able to see through someone else's eyes or perspective."
"I want them to glow when someone lies to me."
"In-built translator! Or translation - I don't want someone trapped inside my specs."
"Identify herbs and mushrooms."
"Grow a hat and face cover around them if it was cold."
"Keep me from falling asleep at my desk."
"Become narrower when I look over them disapprovingly at someone."

Inspired by past, present and future encounters with eyewear, this project investigates the magical powers of glasses, their storytelling potential and relationship to our changing identity. Following a series of interviews and questions to the public on spectacles and their desired magical abilities, the final outcome stems from a conversation about enchanted eyewear that transforms with each emotion. Designed with modular qualities, this eyewear can be worn when you're feeling very displeased, surprised or a bit saucy.
screen-and-digitally-printed silks, hand-painted cotton organdie
Textiles - Zephyr Liddell
Fashion - Morag Seaton
Photographer - JM
Models - Divine Tasinda and Frankie Mulholland
MUA - MV Brown

A limited edition collection of printed silk accessories created in Scotland. This collaborative project fuses the carefully sculpted and stitched designs of Fashion Designer Morag Seaton, with the vibrant and fluid forms of Textile Artist Zephyr Liddell. Each accessory has been carefully combined, collaged together, using sample prints and silk offcuts from Zephyr's studio in Glasgow. Together, the collection is playful and precious, an assemble of pockets and pouches designed to touch and treasure.