vintage Mazzuchelli acetate and acrylic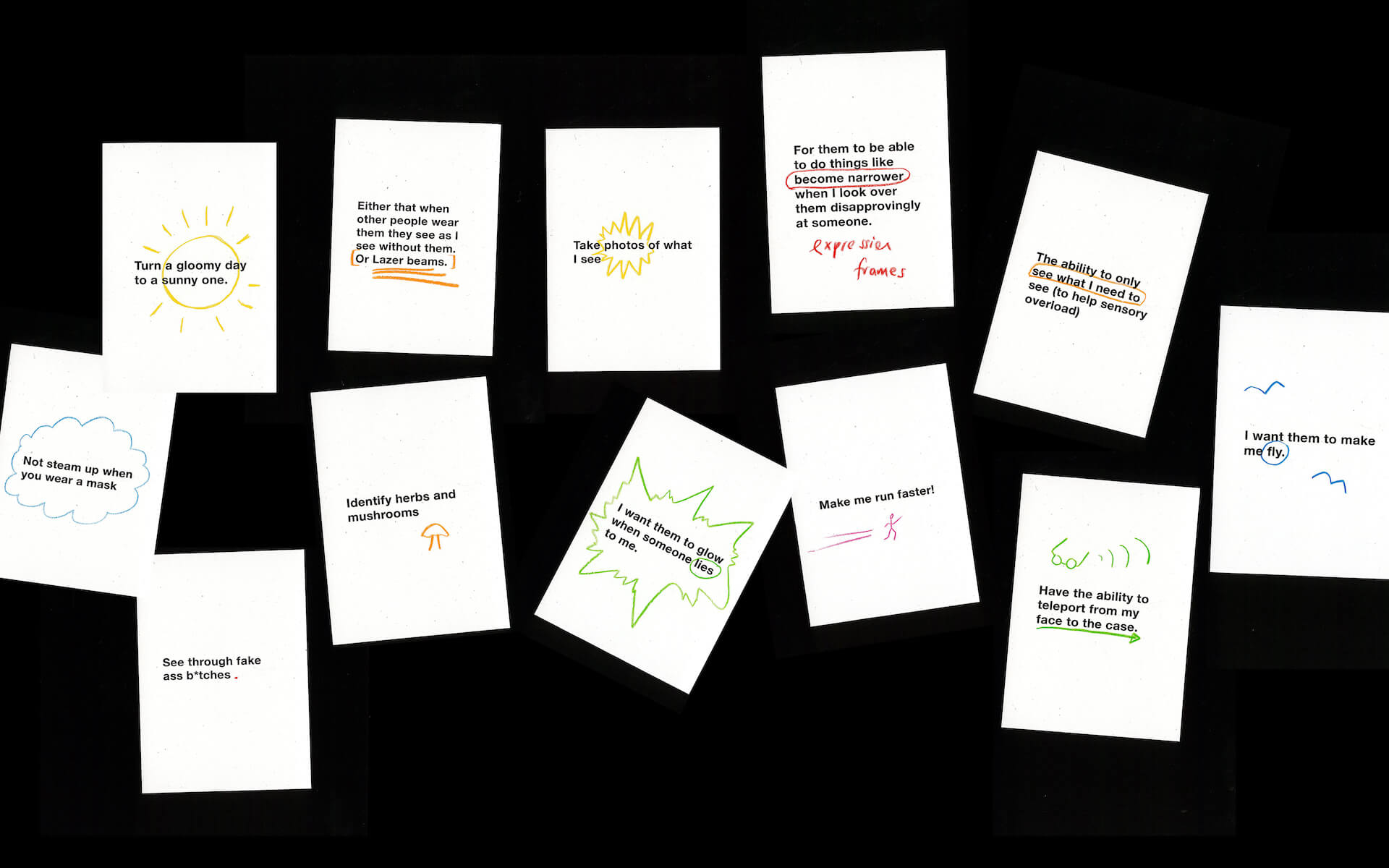 If you could give your glasses magic powers what would they do?

"Have the ability to teleport from my face to the case."
"Be able to see through someone else's eyes or perspective."
"I want them to glow when someone lies to me."
"In-built translator! Or translation - I don't want someone trapped inside my specs."
"Identify herbs and mushrooms."
"Grow a hat and face cover around them if it was cold."
"Keep me from falling asleep at my desk."
"Become narrower when I look over them disapprovingly at someone."

Inspired by past, present and future encounters with eyewear, this project investigates the magical powers of glasses, their storytelling potential and relationship to our changing identity. Following a series of interviews and questions to the public on spectacles and their desired magical abilities, the final outcome stems from a conversation about enchanted eyewear that transforms with each emotion. Designed with modular qualities, this eyewear can be worn when you're feeling very displeased, surprised or a bit saucy.